The Integrative Fertility Symposium 2021
is online and it runs until August 31st, 2021:
Access to the content ends Aug 31st, 2021
Up to 36 hours of On-Demand (Distance) CEU/PDAs available
PLUS:
Planned and spontaneous pop-up lectures, Q&A sessions,
and panel discussions (non-CEU/PDA/CPD)
Reminder:
– Share the public education videos to inspire the public to seek you out for integrative reproductive care;
– Complete your CEUs by Aug 31st, 2021;
– Use the Forums for continuing discussion and learning;
– Connect and interact with colleagues through the chat function.
The symposium has been planned and the website built with the idea of creating community connections and allowing for lecture and case studies discussion through the forums and chat features.
Platinum Sponsors
Jane App
"Have you met Jane? If you've ever booked an appointment online before, then you probably have. But we gotta tell you— Jane is SO much more than that…
Jane is an all-in-one health and wellness practice management platform designed to be helpful to you, no matter how or where you practice. Available online and on any device, Jane offers branded online booking, integrated telehealth, scheduling, insurance management, custom electronic documentation (EMR), online intake forms, patient reminders, integrated payment processing, and more.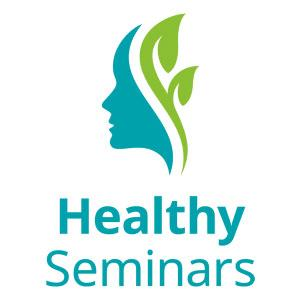 Healthy Seminars
Healthy Seminars is dedicated to being the leader in providing quality continuing education for practitioners.
Healthy Seminars provides seminars, workshops and courses that foster the individual's commitment to life-long learning, optimal development, and maintenance of knowledge and skills. The deeper your knowledge, then the stronger your confidence, which leads to success.