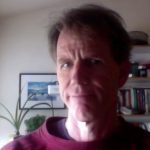 Biography
First Name

Matt

Last Name

Ferguson

Nickname

mfergyson

Biography

Originally from Boston area.

Practicing Chinese Medicine in Seattle area  since 1996.

Bastyr Graduate

Alongside private practice I have taught Chinese herb applications lab for 18 years at Bastyr and a similar amount of time in their Chinese Herb Dispensary. Yep I like plants and collecting seeds, playing around with propagation of whatever Chinese herbs will grow in the PNW.

ABORM certified since 2013

Currently (2021) working at Acupuncture Northwest and Associates since 2012 seeing patients in Seattle and Tacoma.